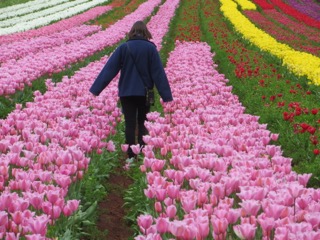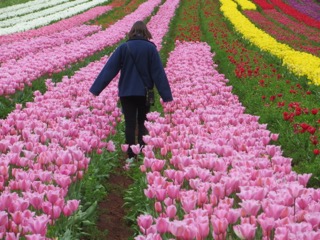 It's funny how contentment can shift as time passes. For years, I was content being single. People around me were getting married, having babies, trialling separation. I felt genuinely happy for them (or sympathetic, in the case of separation), without even a glimmer of jealousy or discontentment. Occasionally I felt lonely, living solo in my little apartment, but I was largely content. Plus, I had a cat.
Then it changed.
I dated a fellow who—well, we won't go into the gory details of how it fell apart (sorry to disappoint), but it woke something up inside me. I realised I had a lot of love to give, and that I wanted to give it to someone special. Naturally, I knew I did not need to be married in order to give my love away. I could do that anywhere. But I wanted to dedicate myself to someone and have them be dedicated to me in the same way. I wanted that closeness, that intimacy, that mutual sharing. And sex would be neat as well. (Can I get an amen from the celibates?)
It woke something up inside me.
I decided I wanted to be married.
In a very short space of time, I went from 90% content to 90% agonising for a relationship. It was awful. I couldn't stand the idea of being alone anymore. Something had awoken in me, and it would not be lulled back to sleep. I became increasingly frustrated with singledom, and the loneliness seemed to cut deeper than before.
I became desperate.
I prayed for a husband. My priorities shifted. I was twenty-nine years old, and I hadn't found anyone suitable at work or church in that time. (By suitable, I mean not using drugs, not abusive, and a Christian. Was I being too picky?) I considered how else I might meet someone who was a good fit for me.
That's when I jumped on board the online dating train. 
It showed me how a shift in desire can prompt us toward action.
It turned out to be a great decision. I met my now-husband online. (Awwww.) And it showed me how a shift in desire, even the torture of discontentment, can prompt us toward action. It can be a motivating force, helping us make changes where we were previously bogged down. Not that contentment means being bogged down! But it certainly follows that if we are content with our status quo, we are unlikely to seek change.
I've had friends who have experienced similar shifts in contentment, even those who have previously identified as having the 'gift of singleness'. While such a gift can be genuine, it's fair to say that not all gifts are necessarily permanent. We can change our minds, and God can change our hearts, at any time. 
We can change our minds, and God can change our hearts, at any time.
That's life with God. It's a bit of an adventure, at times unpredictable, often surprising, always handled with the best of care by the One who cares for us. Contentment, as well as change, can both be gifts. Even when we didn't seek them out.
Are you content in singledom, or know anyone who is? Has your contentment ever shifted over the years? How was that experience for you? Share your story. Let's have a countercultural conversation.