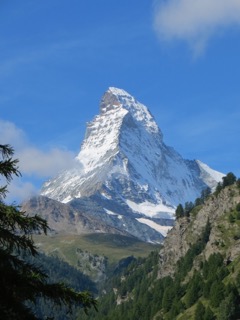 Look to the animal kingdom. They know what to do when the cold weather sets in. They know instinctively how to respond when the icy wind whips through the streets and under our doors, slicing through our clothing like knives, making us shiver with the effort of keeping warm.
The animals have a plan when ice and snow and bitter temperatures besiege our lives, cancelling our plans, trampling on our hope with frostbitten feet.
They go into hibernation.
This wintering, a retreat from the world, is protective. It acknowledges life has become too difficult for us, braving the cold world is unsafe and unwise, and we are not made for such hard climates. It is a conscious step toward self-care, to rest and recuperate before the season of spring awakens from its slumber.
Wintering is protective. It is a conscious step toward self-care.
The plants know how to winter too. They prepare by dropping their leaves like confetti on the ground, lightening their load before bracing the chilly winds and frosty grounds. They withhold their flowers from us, in wisdom waiting for a better season. They know their flowers will flourish better then.
There have been times in my life when wintering was not only personally appealing, it was necessary. I have been burned out by work and church ministry. I have been mentally and emotionally wrung out by interpersonal conflicts and office politics. I have been exhausted by the ravages of chronic illness. Such difficult seasons have left me in need.
What have I needed? Rest. Reflection. Recuperation. Freedom from expectations, from others and myself, the urge to do everything and be everything to everyone. Space. Stillness. Silence. And not just a little bit, not just a morsel of peace, but a feast of it. I have needed an entire season of retreat. I have needed the whole of winter in order to come to life again.
What have I needed? Not just a morsel of peace, but a feast of it.
Wintering meets a deep-seeded longing in us to come home, to settle and re-centre ourselves, to simply be. Its importance is physical, emotional, mental and spiritual. It enables us to listen for the whisper of God's Spirit again, to hear him without the clutter of daily life intruding upon that holy conversation.
When Jesus heard the news of the death of his friend and cousin, John the Baptist, he went to a secluded place on a mountain, seeking time alone (Matthew 14:13). He regrouped. He re-centred. He reconnected with his Father. Jesus knew about wintering too.
Jesus knew about wintering too.
In this season of winter, I hope you can hold space for the wintering. Times of retreat are no less valuable than times of productivity, and one cannot be sustained without the other. The choice to winter is quite a countercultural action in a society that prizes busyness.
If you have been sensing the pull toward hibernation and you know you need room to recover from the ravages of life, I invite you to seek a place away from others where you can hear yourself—and God—speak.
Be inspired by the seasons of nature. Embrace the wintering.
Have you felt the tug toward wintering lately? What does wintering look like for you? How does God meet you in those wintering spaces? Share your story. Let's have a countercultural conversation.
This blog is part of a synchroblog. Please check out these other winter-related posts by fellow Omega Christian writers below:
Winter – a gift and a necessity by Virginia Wright
Winter Synchroblog: Do a little, often by Susan Barnes