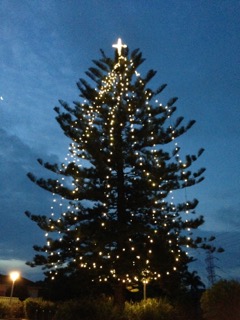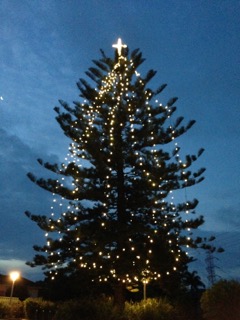 'Unto us a child is born…' (Isaiah 9:6) Such a beautiful, inspiring verse. What does this verse mean for those who are childless?
'Unto us a child is born…' It's a bold anthem of hope for the people of the world, that Christ our Saviour has come to us.
'Unto us a child is born…' It echoes up and down the corridors of history, declaring peace and goodwill to all peoples.
'Unto us a child is born…' There is joy there, but also a sense of impending doom, the sadness and grief and devastation of the coming crucifixion; an inevitable conclusion to the miraculous birth.
'Unto us a child is born…' He was born to die, born to be resurrected, born to bring new life to everyone who believes.
'Unto us a child…' Jesus' birth is the promise of new life to each one of us, his childhood a kernel of hope in the graveyards of our hearts, threatening to break out again into something beautiful.
'Unto us a child…' But how does it feel to be childless at Christmas? There is the agony of empty chairs around the table, the void under the Christmas tree, the places in our homes and hearts where our children were supposed to take up residence.
'Unto us…' And Jesus steps into that void, plants a seed in the fallow soil, and promises to make all things new.
'Unto us…' For parent and childless alike, grieving and joyful alike, bitter and hopeful alike. Christ comes to all of us.
Thank you, Father, for sending your son to be everything we could not be: a child, a growing human who was God in every way, a Saviour for the whole world. Thank you for birthing something in us that will never die: the living water of the Spirit, Christ in us, hope everlasting.
Do you struggle with being childless at Christmas? How does your faith help you through this difficult time? Share your story. Let's have a countercultural conversation.
But wait, there's more: Today's blog is brought to you by an Omega Christian Writers synchroblog! That means we post each other's blog links in our blogs so you can read more of the Christmassy good stuff. Tap the titles to follow the links to my writer friends' blogs:
Tis the Christmas episode season by Nola Passmore
Keeping the wonder by Dienece Darling
What does Christmas represent for me by Virginia Wright (currently experiencing technical issues)
God's presence in the ordinary by Susan Barnes