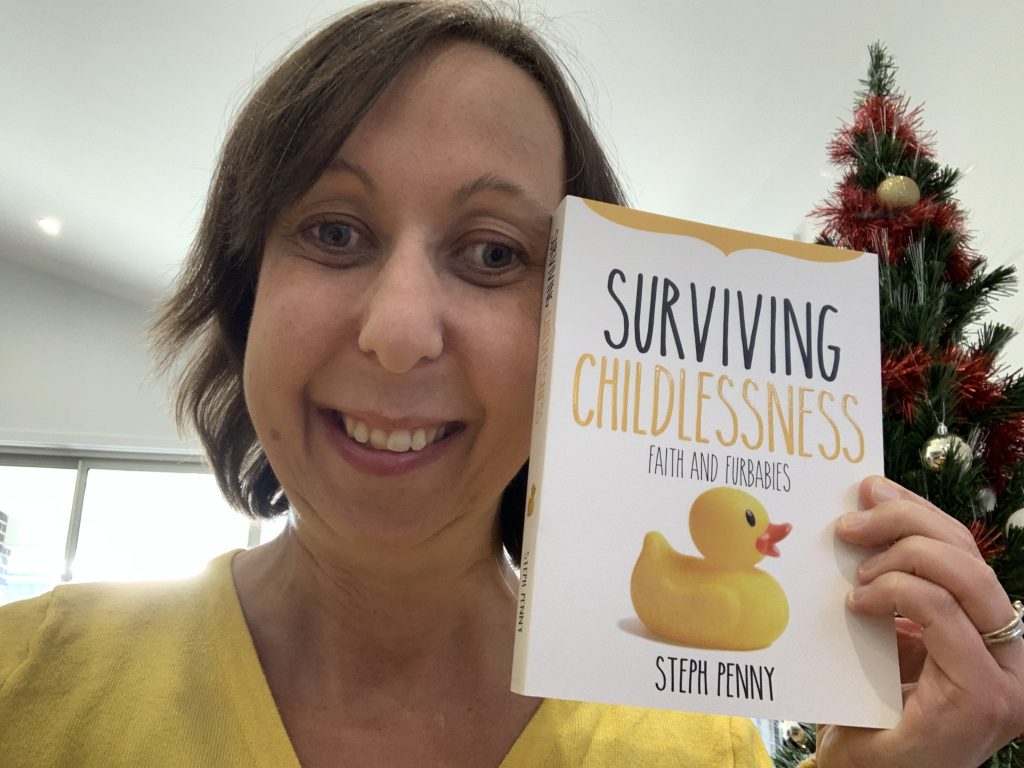 What's not to love about a book launch? Meeting people, getting to talk for a long time, people hanging on your every word. Book launches are a great ego trip. And you might sell copies of your book too!
In fact, I love book launches so much that this time around I'm holding two of them—one for Australia, where I live, and one for my friends in the UK!
But ego is not my main reason for loving book launches. Mainly because my book is not about my ego. It's about getting the message of hope and solidarity out into the world: that childless people are not alone, and there is hope after the devastation of childlessness. 
Childless people are not alone, and there is hope after childlessness.
Here are my top three reasons to love a book launch:
Celebration. It took me five years to write Surviving Childlessness: Faith and Furbabies, so naturally I want to celebrate its completion! If writing a book is anything like birthing a baby, and I think it is, then the book launch is like throwing a party for your baby—right before you send it out into the world. 
Sharing. Surviving Childlessness is not just about my story. I deliberately sought out other childless people in writing this book, because we need each other's stories (not just mine). There is power in sharing our stories and discovering we are not alone, we are not the only ones going through this. And I love it when I launch a book and get to hear the stories of new friends, stories of suffering and hope and survival.
Thanks. A book launch is an ideal opportunity to thank people who contributed to the book, because no book is ever a solo effort. There is a team of people behind every book, from those who offered ideas, to those who encouraged you to keep on writing, to the designers who put the actual book together. And a book launch is the perfect place to acknowledge those who helped you survive.
No book is a solo effort.
When I think of acknowledgements, I think most of God, Father and friend. God is the one who prompted me to start writing in the first place. It was God who stood by me through the long nights of grief and loneliness, breathing new hope into my childless state. 
And it is God, even now, who celebrates this book with me, who breathes his own energy and enthusiasm into the words of my book, speaking to those who read it. And I pray he will do this for you, speaking to you as you read, bringing you his comfort and assurance and peace.
I pray God will speak to you as you read, bringing you his comfort and assurance and peace.
It is God whom I wish to thank most of all. 
Have you ever been to a book launch, or held one of your own? What do you like about launches? Will you be coming to tomorrow's launch, Sat 12th June 12pm (London time), live on facebook? I would love to see you there and hear your story, especially if you are childless! Share your story. Let's have a countercultural conversation.