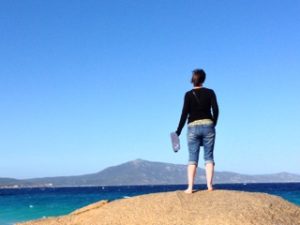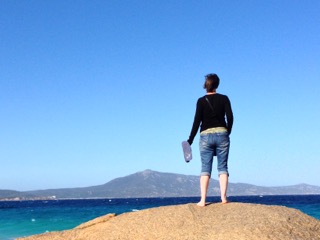 I met Anna (not her real name) at a recent Koorong book signing. She was a girl in her twenties, single, walking up to me with her single girlfriend. Together, they told me they had been discussing the topic of singleness that very morning, as they were driving to Koorong.
Anna seemed to be quite passionate about this subject. She told me stories of her church, where those who were single were not highly valued by the church community. There was much emphasis, she declared, on single people getting on with the business of marriage.
According to Anna, the leaders of her church encouraged the marrieds to serve, but those who were single were left with not much to do. Anna expressed frustration with a church culture that publicly valued marriage more than singleness. It seemed that single people could not be a true part of the community until they were married.
I was captivated by Anna's response to her church. She was not angry. She was not resentful. Certainly, she conveyed a sense of frustration with how things were and how they ought to be. However, she did not hate her church. Instead Anna told me of her vision for producing change in her church.
Anna had a plan. She was organising a meeting with those in leadership in her church. She was already encouraging other singles in her church to find their inherent value, rather than a partner. She was planning to start her own blog about singleness, inspired by her experience of singledom in the church.
"I am single", she explained to me, "and I want people to value me just as I am. When people ask me about dating and I tell them I am still single, they say that I will eventually find someone. But I don't want them to try and reassure me. Why can't it be ok that I am single? Why can't I make a valuable contribution right now?"
Anna's passionate words resonated with me. Many single people have described similar sentiments. Surviving Singledom is not just about living without romance or sex. It is not just about tolerating exclusion by the church. It is not just about the loneliness. It is also about discovering one's sense of innate worth and doing something of value.
Many single people have been told that they need to be married in order to be "ok". But that is ludicrous. Marriage is not some kind of miracle cure for wounded self-esteem. Only God can restore what has been stolen or broken in our lives. It's time we stopped treating marriage like an omnipotent fix-all for life's problems.
Perhaps you, like Anna, feel a bit on the outer of your community. Perhaps, like Anna, you feel a little frustrated that your inherent worth is not appreciated or perceived by those around you. Perhaps you feel resentful or bitter about this today. Or perhaps, like Anna, you have ideas about how to change things in your world.
If this is you, I hope you find a way of making a contribution to your community. I hope you can challenge the status quo, like Anna is beginning to do. And I hope you can stand firm in your own heart, knowing that you are known and loved by God, worthy in His eyes, just the way you are.
Do you have a story of Surviving Singledom in your church? How can you challenge the marriage-dominant culture around you? How can you encourage those who are single in your world?