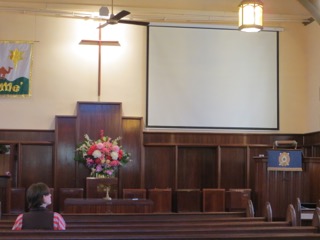 The worst time I ever had in worship ministry was when our worship team went through a big scandal. Church scandals are tough at the best of times. But when it happens in your own team to people you love, by people you love, it is downright heartbreaking. And destructive.
I'll spare you the sordid details, but basically two people in our worship team had an 'inappropriate relationship'. They left the church. In the months and years that followed, people left the worship team in droves while some of us clung together and tried to pick up the pieces.
The support of other worship-team refugees was life-saving during this time. And I learned five super valuable lessons:
1: Trust your instincts. While the affair was in progress, I knew something was wrong but I couldn't put my finger on it. It just didn't smell right. I prayed but never got clarity about it. Until the two people involved left the church and it all came out. Then it clicked. I realised I had subconsciously known about it all along. 
I knew something was wrong but I couldn't put my finger on it.
2: We are all broken. When I learned the truth, I felt rage toward the people involved. I felt they had betrayed the worship team. I was angry and hurt and sad and grieving. I also felt misled and manipulated by church leadership. I had it out with them. And I realised I have the capacity for destructive behaviour too.
3: Forgiveness and healing are not one-off events. I had to forgive those people daily for years. It was a repeated, conscious decision to release them from blame every time I felt the anger and bitterness rise within me. And it did not get easier. I got frustrated with the process: 'I'm supposed to be over this by now!' It took a long time to truly forgive, not with token love or Christianese, but with actual grace–which only comes from God. 
I had to forgive them daily for years.
4: God can help. I reached a point in my 'forgiveness journey' (ugh) when I couldn't do it anymore. I had tried to forgive but bitterness, like a tree, had taken root in my heart despite my best efforts to prevent it. One day God did open-heart surgery on me and pulled out that tree by its roots. (He's a true tree surgeon.) I couldn't rescue myself from the snare of bitterness; he did it for me. 
5: New things are possible. After God's heart surgery, he filled me with new fire and passion and hope. He pointed me toward Isaiah 43:18-19:
'Forget about what's happened; 
Don't keep going over old history. 
Be alert, be present. 
I'm about to do something brand-new.
It's bursting out! Don't you see it?
There it is! I'm making a road through the desert,
Rivers in the badlands.' (MSG)
'I'm about to do something brand-new.'
If you've been through a church scandal, take heart. God knows what happened. He sees what you're going through. He truly cares about you. He has not forgotten you, even if you feel forgotten. And he wants to heal you.
God can bring beautiful, flourishing gardens out of big piles of manure. He can take terrible times, scandalous times, and bring forth something good–rivers in the badlands.
Have you been through a church scandal and lived to tell about it? How has God worked healing and grace into your life? What survival tips would you give to others in church ministry? Share your story. Let's have a countercultural conversation.