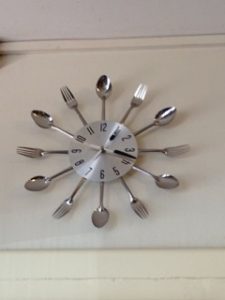 Last week I went to the Omega Christian Writer's conference. It was amazing.
There were many inviting things on offer. There was a great keynote speaker who inspired us to write well and to use our creative gifts for God. He made us laugh and think and relish the opportunity to string words together for the sake of others.
The workshop speakers were great as well. They gave us technical knowledge and motivated us to take our writing from good to great. I found it tough to choose between the different workshops because they all sounded so good!
Then there was the Hub. This is a space where editors and publishers make themselves available to writers. You can ask them questions about your work and pitch your manuscript to a publisher. Sometimes you get a contract offer; sometimes you get quality constructive feedback.
Either way, it is well worth the heart-in-mouth terror.
It is well worth the heart-in-mouth terror.
I enjoyed all of these things at last weeks' conference. But perhaps the thing I enjoyed most was the range of serendipitous conversations with other writers.
We chatted in small groups after the speakers. We chatted at the bookstore. We chatted while standing in line for breakfast. We sat around big tables after the meal was concluded and talked about writing for hours.
We encouraged one another in passing, in the hallways, in the courtyard. We shared our experiences of writing and the things that have helped us. We gave people our business cards, contacts and offers of help after the conference.
Conference is a lot like a kitchen.
This is why conference is a lot like a kitchen. In a kitchen there are a range of tools available to help you prepare a meal. There are cooking appliances and preparation utensils. There are different methods for producing heat. There is crockery and cutlery and herbs and spices.
In a kitchen, you can use whatever is going to help you prepare the meal you have in mind.
So it is with conference. There are many exciting opportunities on offer and sometimes it can be overwhelming. With so many choices, it is possible to find oneself stuck with how to best spend one's time.
Should I go to another workshop?
Should I approach a publisher?
Should I go shopping at the bookstore? (Always yes.)
Should I chat to that person sitting by themselves over there?
Should I go and write?
Should I just sit quietly and digest all I have heard?
Should I go for a walk with God and let him speak to me?
All of these are worthy options. It boils down to what kind of meal you want to have at conference. Just because there are fabulous tools in the kitchen, it does not mean you have to use all of them.
Select the tools you need to make the meal you want.
Select the tools you need to make the meal you want.
Do not be afraid to pass up those opportunities that do not fit in with your meal. But do not be afraid to take a risk either. Conference presents us with unique opportunities to try out our ideas on others. So grit your teeth and take a plunge.
It might be the dessert you have been looking for.
Have you been to writer's conference? What were your highlights? Would you consider going to a creative conference in the future? Share your story – let's have a countercultural conversation.