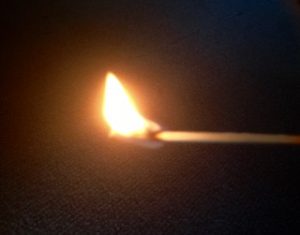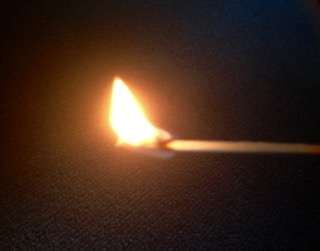 Chronic illness sucks.
Some days are not too bad, and it just sits quietly in the wings, biding its time. Then there are days like I had last week, when it kicks your legs out from under you.
I was sitting at an appointment. It was a long sit. Three hours, to be exact. The office was a little warm. All rather innocent. In fact, it was downright dull.
Nothing that would cause a flare-up, right?
Wrong.
I hit a wall. Figuratively. At first I found it hard to concentrate. Then I rapidly became more and more exhausted. My head felt like a bowling ball. I was struggling to hold it up.
My head felt like a bowling ball.
We finished the appointment not too long after that. We walked outside. And then the rest of the symptoms kicked in. Headache, nausea, shaking. Shortness of breath. Speaking was an effort. Breathing became an effort. The world was spinning badly.
I felt like I was going to faint.
We sat at a café to get some food and fluids into me. But I still could not hold my head up. Every sentence required concentrated willpower and preparatory breathing. Any movement, any mental work, any conversation was laboured like walking through water.
I started crying. I was embarrassed about my complete inability to hold my head up or to sit without swaying. I was embarrassed this was happening in public. I was embarrassed I could do absolutely nothing about it.
And I was embarrassed about freely weeping in public. So I cried about that too.
We cancelled the rest of our plans. We grabbed some food and got out of there. Once home, I parked myself on the couch and barely moved for the rest of the day. After about eight hours of rest, I felt just as exhausted as ever.
"This is fuel for my writing fire," I told myself.
"This is fuel for my fire."
I checked social media while I was busy with my sloth imitation. I read some posts that were quite annoying just then. They were saying things like, "Live each day to the full" and "Be proud of what you achieved today".
It's kinda hard to carpe diem when you are catatonic.
As I dragged my carcass to bed that night, my brain did a re-run of the incident. And I was aware that God was there. God had been there in the appointment when the flare-up first flickered. God was with me in the shops when I was crying about it.
And he was with me in my bedroom, as I lay still, thinking on the day.
I was aware that God was there.
God had not left me. He was nearby. He was close at hand. He also did not prevent the flare-up. He could have, but he did not. He did not heal me through any kind of miraculous intervention.
But he was unmistakably present.
It did not matter that I had to sit out the remainder of the day. It did not matter that I was not at my most productive. It did not matter that I was physically incapable of carpe-ing any diem.
Because I refuse to compare my productivity to that of others. I refuse to equate my worth with my wellness. And I refuse to believe the lie that resting and recuperation are a waste of time.
I refuse to equate my worth with my wellness.
Chronic illness sucks. And God is right here with me, living through the suckiness too.
Do you live with chronic illness? How do you cope with the bad days? How do you respond to social discourses about busyness and worth? Share your story – let's have a countercultural conversation.