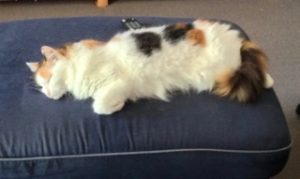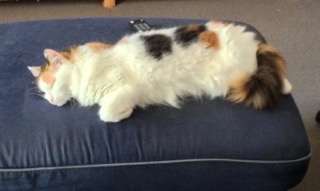 It's heartbreaking watching people burn out. I routinely witness friends in the church burn out over and over, especially those in paid ministry. It's almost as though someone put "Must do everything for everybody until burnout is inevitable" in their job descriptions.
There are many factors that can contribute to burnout. Overwork, underwork, unrealistic job expectations, long hours, being on-call, being underpaid, unclear or moving goalposts and lack of support are some of them. These can apply to any role in life, not just ministry positions. It's possible, for example, to burnout as a parent or caregiver. Most of us have experienced some degree of burnout at some point.
While many things can accumulate in the lead-up to burnout, the thing I want to address today is the absence of rest as a contributing factor. Many times we burn out because of insufficient rest in our lives. We work longer hours, skip lunch, pack our evenings and weekends with yet more commitments and believe this is acceptable and even healthy.
It can be challenging to simply stop when one has become accustomed to a certain pace of living. Incorporating rest into our lifestyles can seem a bit counterintuitive, if not countercultural. We may resist the change, for fear of being labeled lazy or selfish. Even in ministry, these labels can be reinforced.
When I was an ambitious and enthusiastic teenager, I got involved in worship ministry and found that I loved it. I thought I would do it forever. But after a few years, God seemed to prompt me to give it up. "Ok God," I said in my youthful naivety, "I'll give up worship ministry – for now. I assume You'll ask me to pick it up again later." I felt Him gently correct me: "No, I want you to give this up as though you will never do it again." Crap, I thought. Is this really God? What's going on?
I did it – gave up music ministry indefinitely. When I did so, something began to happen to my worship times with God. I stopped. I rested. I no longer had to concentrate on the music or on trying out a new harmony during worship. I realised I had been driven by the perfectionistic merry-go-round of "I need to do more." God wanted to stop the music to get to the real me lying underneath.
I will never forget what God taught me during that time away from ministry. I kept feeling guilty about doing nothing, but nothing was precisely what God wanted me to do. Through that time of not-ministering, God poured out His love upon me and I realised that I was completely loved by Him – with or without ministry.
So often we believe the lie that we have to earn God's love. So we keep busy and distracted. My teenaged self believed I had to prove my lovability to God. But He stopped that lie in its tracks. "You're more important to Me than your ministry," He kept saying to me. "You want to avoid rest. But the rest is just as important as the work."
God eventually restored me to worship ministry – but not before I'd learned about His total acceptance of the real me. In being relentlessly loved without having a job title, I gradually learned to accept myself and accept His rest.
For anyone who has been resisting rest, God offers it today.