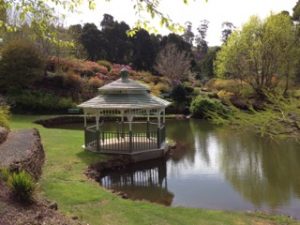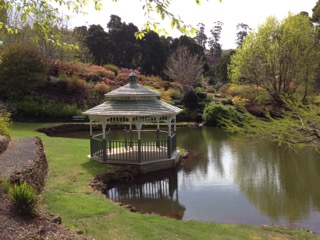 With only a month until the Omega Christian Writer's Conference, the excitement and anticipation is quickening. Our lives are so busy and there are so many demands on our time that taking three days out to talk about writing can seem like a countercultural luxury. This year, the conference is located interstate for me, so the luxury quotient feels even higher.
Here's the thing: I decided to fork out cash for the conference, the accommodation, the airfares and the shuttle bus for this so-called luxury. I believe it is important
to go to the conference, even – or especially – when the price is higher. It feels like I am taking a stand for writing and the priority it holds in my life.
Everyone has their own reasons for choosing to attend a writer's conference, but here are my top three reasons to go:
1. People. The first time I went to an Omega Christian Writer's Conference, I discovered a community of beautiful, zany and generous-hearted people. They understood the work of writing and the challenges of persisting with this work when it becomes hard. Better still, they understood me. As a creative introvert, it blew me away to see so many other creative introverts together in one room. "This is my tribe," I thought to myself. I made some lasting friendships at that first conference.
"This is my tribe."
2. Learning. A conference is a great opportunity to attend workshops and develop writing skills. I have been able to try my hand at new styles and genres of writing, reflect on my natural writing voice and integrate new techniques into my writing. Being on retreat at the conference in a tranquil place allows you to really take in what you are hearing without distractions and responsibilities. It is a unique space for writers.
It allows you to really take in what you are hearing without distractions and responsibilities.
3. God. At last year's Omega conference, I experienced a surprisingly strong sense of God's presence and nearness. It kind of ambushed me, catching me off guard and stopping me in my tracks. I felt bathed in love, blanketed in it, saturated by it. I was deeply moved by this unexpected experience. "It was worth coming," I reflected, "just for this moment."
"It was worth coming."
I could list more reasons to go to a writing conference but these are my top three. Conference is stimulating for the mind, refreshing for the soul and good for connection with others, especially in a profession marked by working alone. Our writing often takes us away from other people in order to be creative; it is healthy to connect with other writers who understand you.
So that's why I paid through the nose to travel interstate for this year's conference. I know it is a long way to go, but I am persuaded that it will be worth it. I know I will reap the professional and personal benefits, and I know it will be good for us as a writing community to encourage one another in what we do.
I hope to see you there.
Have you ever been to a writer's conference? What would be your top three reasons for going? Share your story here – let's have a countercultural conversation.