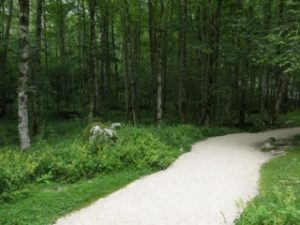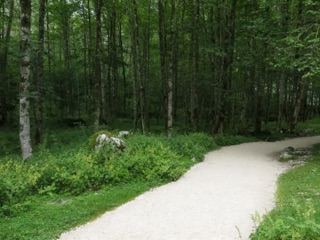 I was talking with a friend recently about vulnerability. We were discussing pain and suffering and the unique challenges faces by chronically ill Christians. One thing we chatted about was the problem of physical healing. When people ask God for healing and then they are healed, it is a beautiful thing, an occasion worthy of celebration.
But I know many Christians who ask God for healing and do not get healed. In that moment, in the space between the asking and the answer, we hold our breath, hoping against hope that God might hear and feel compassionate toward us and minister healing.
But what if He doesn't? That is the place of fear, confusion and doubt for us. If God is all-powerful, if He CAN heal us but chooses not to, perhaps it says something about God. Perhaps God chooses not to heal. But why would a loving God not want to heal us? Why?
We may hold God responsible for the pain in our lives, particularly if we suffer from conditions that we did not bring upon ourselves. We may feel victimised and passed over. We might get really angry with God. We might worry about feeling angry with God. We might worry that an absence of healing means that maybe God is not faithful, He does not hear our prayers and He does not love us after all.
We might have the opposite reaction: self-blame. We may worry that we have done something to prevent our own healing, perhaps some hidden unrepented-for sin, a lack of faith in our lives, insufficient prayer or some other mysterious spiritual tick-box. We may feel that we have done something else wrong, like seeking medical help, or not seeking help early enough, or taking the wrong medication. As though God were punishing us for some hideous mis-step.
What an unfair world that would be if God was forever keeping us guessing in some cosmic game of hide-and-seek. Thankfully, the scriptures indicate that God is far less fickle than that. The scriptures also tell us that God is essentially a mystery. Sometimes following God means embracing the unknown.
"Sometimes following God means embracing the unknown."
Still, it leaves some pretty important questions unanswered. And this is the core of our vulnerability, that intersection between need and trust. In the midst of seemingly unanswered prayer, it is tempting to think that God has forgotten us or that He is unfaithful. But a lack of healing doesn't mean that God is absent. Just like a time of healing does not mean that God will always heal or that we have ticked every spiritual box and earned God's favour.
I know that God heals. I have experienced His healing first-hand in my life. I also experience chronic conditions that God has not healed, despite repeated prayers on my part. Does this mean I should stop praying? Certainly not. Does it mean God will heal me one day, when there are enough prayers in my spiritual account to make a withdrawal? Certainly not.
Does it mean I trust Him any less? Certainly not. Because even in the midst of pain and suffering, even when I am enveloped in eternal mystery, I sense God's peace and companionship accompanying me wherever I go. And that is the most healing presence I can imagine.
How easy is it for you to embrace the unknown? Does mystery drive you away from God – or toward Him? How would you answer a friend with a chronic condition who wants healing?