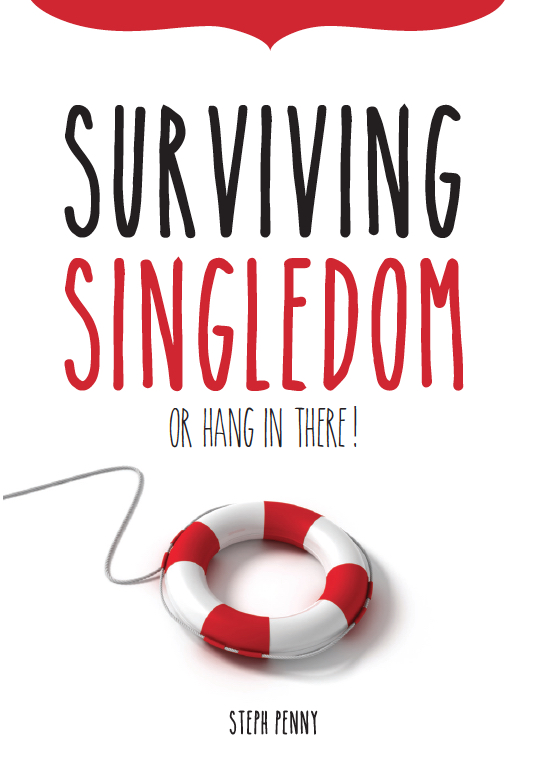 Listen here to Hope 103.2 radio interview (February 2017), plus there's an article about it too!
Reviews:
'Whether it's social isolation and awkwardness, unhelpful comments from others, dealing with sexual tension, dating, self esteem, healthy relationships, Steph Penny has written about it with sensitivity, honesty, and also humour. I would recommend this little book, not only for those who are single, but for anyone who wants to gain more understanding about human relationships.' – Dr Carol Preston, Psychologist and Author

'I found Steph Penny's debut book Surviving Singledom refreshingly honest, disarming and easy to read, despite its dealing with weighty and, at times, tricky issues. The author has an engaging, gentle, "chatty" style and her quirky sense of humour also shines through, something I suspect will enable every reader to feel understood and somehow appreciated. An excellent, practical little book that has much to say to any reader, whether married or single, especially about enabling everyone to feel included and also about holding onto our faith and hope in God.' – Jo-Anne Berthelsen, Speaker and Author

Speaking:
I am available to speak at your church, group or event. Send your speaking requests direct to me here or at steph@stephpenny.com.au. 
If you have any other queries please contact me at steph@stephpenny.com.au.
BUY NOW: To purchase your copy of Surviving Singledom, click here.