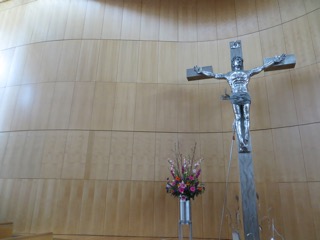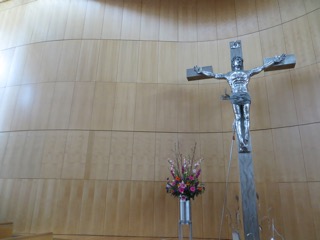 'We looked down on him, thought he was scum.
But the fact is, it was our pains he carried—
our disfigurements, all the things wrong with us.
We thought he brought it on himself,
that God was punishing him for his own failures.
But it was our sins that did that to him,
that ripped and tore and crushed him—our sins!
He took the punishment, and that made us whole.
Through his bruises we get healed.'
(Isaiah 53:3-5 MSG)
I have a few disfigurements,
A few things wrong with me,
Some of them you can even see.
I have brittle hair, a lazy eye,
Crooked fingers, sores on my feet.
Then there are the
Flaws
That only God can see:
Disintegrating bones, a curved spine,
Chronic pain, a brain moving at half-speed.
My immune system doesn't work like yours:
It's full of crossed wires, faulty signals,
False alarms, cracks and flaws.
I have disfigurements that can't be treated,
Can't be placed, can't be named.
When I look at me, I see the
Flaws
And I recall
How Christ became disfigured for me.
He took them on:
My brittle hair, my sores, my bones,
He took them all, the big, the small,
He bore the pain of all my flaws.
I look at him, and I see
Scars
Marks that bear the first glimmer
Of hope
The hope of redemption.